Dry Tortugas National Park, Florida Keys
Almost 70 miles west of Key West lies the remote Dry Tortugas National Park, a 19th Century Fort and snorkel crystal clear water with incredible marine life†The 100-square mile park is mostly open water with seven small islands.† Accessible only by boat or seaplane, the park is known the world over as the home of magnificent Fort Jefferson, picturesque blue waters with superlative coral reefs and marine life for diving/snorkleing, and the vast assortment of bird life that frequent the area. †
Visiting this remote park takes planning to make the most of your visit. Most travel to the park by boat or seaplane that departs daily from Key West. Some take charters or private boats to get to the islands located approximately 70 miles west of Key West.
There are no services on Garden Key where Fort Jefferson is located so visitors must plan to bring everything they need for the trip with them and when they leave take it all back to the mainland.
Click For -†Dry Tortugas National Park, read Traveler Reviews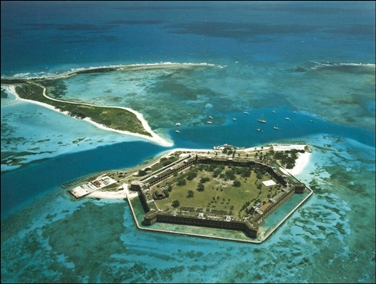 5th Annual Longleaf Writers Conference
Longleaf Writers Conference in Seaside FL When: May 13- 20 Where: Multiple Locations Seaside, FL 32459 5th Annual Longleaf Writers Conferen ce to take place May 13 -20 in Seaside, FL as part of Art Week South Walton. The Longleaf Writers Conference includes a full week of intensive writing workshops, one-day seminars, agent consultations, school outreach programs and social events. The conference, provides an opportunity for beginning, intermediate, and advanced writers to celebrate writing, to network, and to hone their craft. View More >> Florida Beach Events Homes For Sale · Condos For Sale · Vacation Rentals ----------...
Additional Details:
Parks & Attractions:

Public Park
Contact Info:
Dry Tortugas National Park
Website:
Visit Website
Share this Listing:
Email to a Friend
More...
Listed In: